Should He Keep Going?
by Lisa Lindeman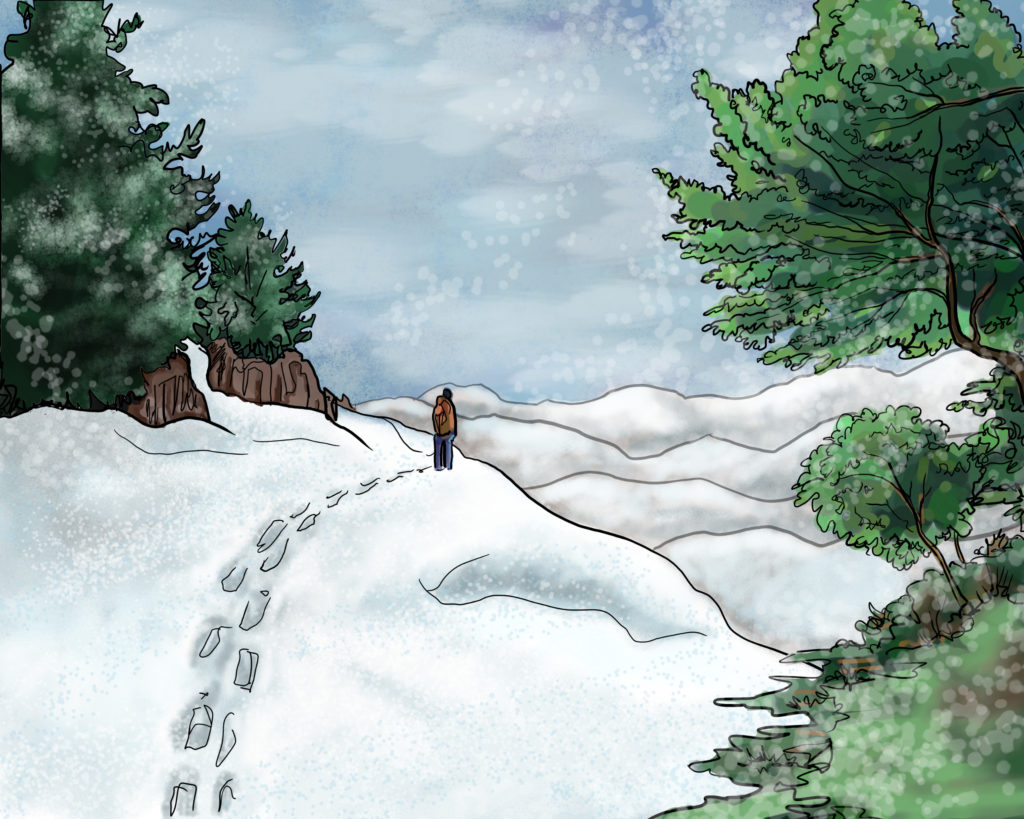 About "Should He Keep Going?"
A man hikes out into the snowy wilderness and stares at a distant horizon. For reference, I used a photo by Dino Reichmuth on Unsplash. Mr. Reichmuth is a filmmaker and photographer from Switzerland who is available for hire.
This is a quick illustration to help fill the blank "walls" of IMPACT illustrated. Please consider submitting your original artwork for inclusion in our gallery sections. All mediums and skill levels are welcome, as long as it's from the heart.