How Do We Find a Sense of Belonging?
Book
Belonging: Remembering Ourselves Home
belonging, kinship, enduring relationships, sense of place, home, lasting ties, common ground, simpatico, being needed, feeling useful, purpose, meaning
If you feel alienated or estranged, like a lone wolf with no place in the world, this book is a poignant reminder that you do belong, and you do have a place. Through a blend of personal stories, creative wonderings, incisive commentary, and philosophical exploration, Toko-pa illuminates what it means to belong.
Who is this for?
Adults or teens struggling with a need for belonging, anyone interested in dreams and dreamwork as well as myths and Jungian psychology
Commentary
It is ironic that loneliness and alienation have become so common, that we might find belonging in the shared experience of not belonging. When I first encountered this book, I was comforted to see such a careful, intricate unraveling of the mysteries underlying this very human need.
Feeling excluded is universally painful. In the midst of such an experience, it's easy to become focused on the core discomfort and imagine that the only solution is to be invited to reside among the people and places we love. But what does it really mean to belong? There is so much more to the story. Toko-pa shows, for example, how our dreams and personal stories play a role.
The Impact
In addition to developing a deeper understanding of the need for belonging, where it comes from and what it means both personally and collectively, Toko-pa offers many practices throughout her book for finding and creating belonging. She also imparts a certain reverence for our natural, periodic experiences of exclusion and isolation, showing how these can present opportunities for finding our true, authentic home.
For example, she encourages changing our question "Where do I belong?" into an intention to belong as a verb, to "belong ourselves" to those who need us (page 227). Instead of waiting for others to signal that we belong, we give our belonging to them.
Awards
Belonging won the prestigious 2017 Gold Nautilus Award for its contribution to the field of Personal Growth, the 2018 Gold Readers' Favourite Award, 2018 Silver IPPY Award, Finalist 2018 Whistler lnde­pendent Book Award, and Finalist 2019 Montaigne Medal in the Eric Hoffer Book Awards.
Quotes
"While it may feel like a lack of loyalty to break from the group, you are answering a higher authority which, paradoxically, may also be the life of the group wanting to grow through you."

Page 53
"In the end, so much of the conflict we feel in our hearts is because we've split ourselves off from the very life we are living. We partition ourselves from the things with which we are at odds, treating them as unbelonging even as we live them. We vaguely imagine some other place, some better job, some other lover–but the irony is that so much of what makes us unhappy is our own rejection of the life we have made. Eventually we must take our life into our arms and call it our own."

Page 124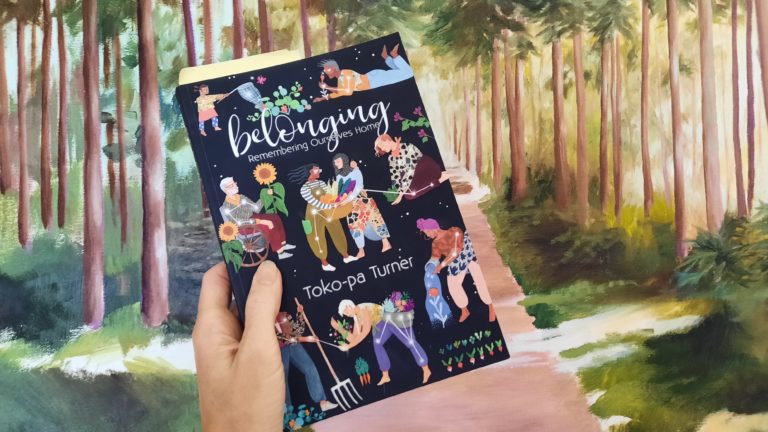 About the Illustration
Original oil on canvas. The view is a field in Harrow, England, from a large, solitary tree at the top of a hill.
Note: This is art from the website creator to help fill the blank "walls" of IMPACT illustrated. Please consider submitting your original artwork for inclusion in our gallery sections. All mediums and skill levels are welcome, as long as it's from the heart.