Just an Ordinary Florida Bird
by Lisa Lindeman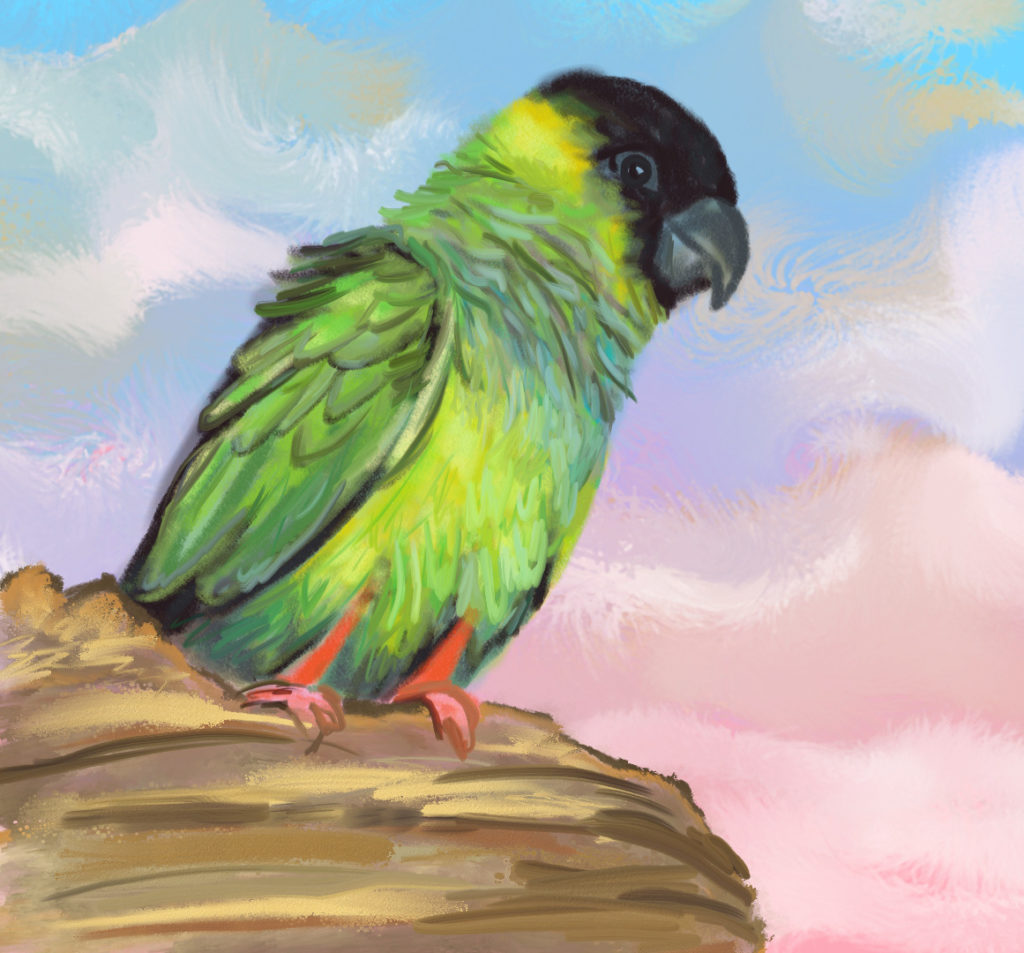 About "Just an Ordinary Florida Bird"
At my former home in south Florida, a family of green parrots built their home in the top of a beheaded palm tree growing in my front yard. They flew home at the same time every night and squawked for a long while, as if telling bedtime stories before settling in to sleep.
Note: This is art from the website creator to help fill the blank "walls" of IMPACT illustrated. Please consider submitting your original artwork for inclusion in our gallery sections. All mediums and skill levels are welcome, as long as it's from the heart.